Board Members 2021 - 2022
Gary Pollock (2019-2022), President
Gary runs an insurance and financial services company in Spanaway. Since 2000, he has served on the BEST Board. He was instrumental in chartering BEST as a Dollars for Scholars chapter in 1991.
---
Jimmy Morgan (2020-2023), Vice President
Jimmy has been a BEST Board member since 2010.  He is a financial advisor with an office in Graham.  He especially likes helping people with retirement planning and educational savings.  He and his wife are both Washington State University grads and avid Cougar football fans. They attend most games whether home or away.  His degree in business administration finance has helped BEST chart its course for the future.  Jimmy also serves on the board of Graham Business Association and has chaired their very successful scholarship auction.
---
Dennis Townsend (2021-2024), Secretary
Dennis Townsend is a long-time Spanaway resident and served on the Bethel School District Board of Directors for 15 years.  He has served on the Pierce County Planning Commissi
on, the Washington State Electrical Board and coached in Bethel Recreation for 20 years.  His three children are Bethel School District graduates.  Dennis and his wife, Dona, are avid musicians and play at several festivals and concerts throughout the region.
---
Robin Hodges (2019-2022), Treasurer
Robin has worked for the Bethel School District since 1995 and has been a BEST board member since 2005. She started at Rocky Ridge Elementary and is currently working for Bethel High School as the Career Specialist and scholarship coordinator. She connects with students regularly to discuss post-secondary planning, scholarships, and other resources for a successful future. Also, she is a Kiwanis Club of South Pierce County Board member since its inception in 2015.
Robin is married and has 4 amazing daughters and six adorable grandchildren.
---
Jay Brower (2021-2024), Director 
Jay is the Community Relations person for the Bethel School District. His work is instrumental in helping BEST navigate the ways we can best support the district and vice-versa. He is a valuable member of the board that gives invaluable insight into the Bethel School District.
---
Jessie Blocker (2021-2024), Director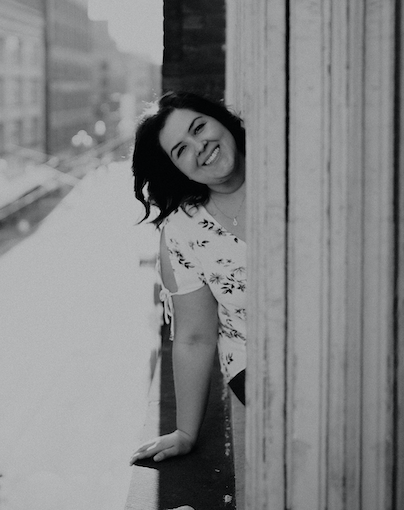 Jessie graduated from Challenger High School in 2005 and in 2010 started her career at Challenger High School in 2020. Her current positions include Career Specialist, Scholarship Coordinator, Graduation Success Coordinator, Website Design and ASB Clerk. Jessie has been a BEST Board Member since 2014 and prides herself on helping students find what path they want to take for their future and the steps to getting there.
Jessie is the mother of a handsome little boy and plans to help him with the steps for his successful future. 
---
Jennifer Colgan (2020-2023), Director
Jennie recently joined the Board this year. She has been a school counselor for over 20 years and has served on The BEST Scholarship Committee and helps plan Senior Awards Night at Graham Kapowsin High School.  She loves helping students and families to find resources to help pay for college expenses.  Jennie is married and has two boys that are in The Bethel School District.
---
Loretta Hobson (2020-2023), Director
Loretta has lived in the Bethel community for 24 years and has been involved with the Bethel School District and community in many ways. Volunteering at various schools, youth sports, supporting her husband and son coaching through Bethel Recreation, and has been a Para-Educator at Challenger High School since 2016. She has served as Treasurer, Secretary and Tournament Coordinator for NBCR Baseball League, coached youth cheerleading, and a carpool mom for many youth athletes.
Loretta has been married to Jeff for 25 years and they have two children who have both graduated from Bethel schools.
---
Lori Weik (2020-2023), Director
Lori has lived in or around Spanaway, WA her whole life. She attended Spanaway Elementary, Spanaway Junior High and Spanaway Lake High School.  She stayed involved in the Bethel School District by Coaching in Bethel Recreation, helping with the concession, and taking tickets/concessions for Bethel High School sports and volunteering for events. She has been working for Bethel School District since 1998 and has been at Challenger High School since 2003 as their Campus Safety. 
Lori is married (to a BHS grad) and has 3 Children (all Bethel Grads) and has 4 wonderful Grandchildren she loves to support with their educations.
---
Kelly Woyak (2021-2024), Director
Kelly Woyak has been the Career Specialist at Graham Kapowsin High School since 2011.  She works with students, parents, college reps, community members, staff, and teachers to educate and inform on career exploration and post-secondary options for students, including 4-year and 2-year college, tech and trade schools, military, apprenticeship, and straight to work. 
---
Marilyn Poage (2019-2022), Director
Bio and Picture Pending
---
Honorary Board Members
Harriott Balmer - Retired
Harriott led BEST  since her family memorialized her mother, Betty Fix, a long-time Bethel Home Ec teacher, with a scholarship in 1985.  Her enthusiasm and belief in the value of post-secondary education have shaped the organization that has awarded thousands of scholarships since its official inception.  Harriott has been married for over 50 years to her high school sweetheart, Wally, both graduates of Bethel High School. They have one daughter and two delightful grandchildren. Harriott is retired after selling her insurance firm, and now enjoys traveling, when she isn't bragging about BEST or the grandchildren.
---
IN MEMORIUM -
Cathy Wheeler 
Cathy was a long time member of the board of directors for B.E.S.T. She retired from the Board at the end of 2014. Cathy taught from 1993 - 2014, spending most of her years at Challenger High School. We miss her. Cathy was recognized for her many years of services on the BEST Board on May 14, 2014 with a plaque.